What Is A Forex Contest?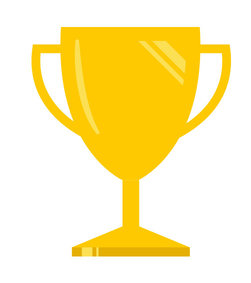 One way for forex brokers to attract new clients/customers is to offer them an incentive to trade, and forex contests are just the right ones for a multitude of reasons.
Trading is a risky business and therefore a trader is different than other people in the sense that the risk appetite is stronger. Because of that, any competition is being viewed as an opportunity and a challenge rather than something else and therefore the decision to participate is quite a simple one.
Why A Forex Contest?
The easiest way to learn to trade the forex market is to search for forex contests list and to participate in a few competitions. This way one is gaining access to the market, becomes familiar with broker's trading platform, spreads, commissions, etc, not to mention the fact that it has the opportunity to win.
There are many incentives offered as prizes differ from contest to contest, but mainly, assuming one is finishing the contest and wins a prize, this one would be in the form of a live trading account funded with some real money by the broker.
What is the best Forex contest?
At the moment there are several brokers that offer you FX championships with real money prizes or gadgets. After inspecting their tournaments, we recommend you to put your attention on the ForexBall Contest from the Admiral Markets! This competition offers great prizes and our readers have won it several times, so we are sure that it is real!
Prizes
On top of that, a broker may offer some physical prizes as well, but this is not that common as the costs of actually shipping the goods are really high.
Even though basically the vast majority of trading contests are forex demo competitions, there are some that take place with live accounts. There is a big difference between forex contests with demo and live accounts, as from a broker's point of view the purpose is different in both cases.
Why Brokers Want Forex Contests?
When organising a forex demo contest, brokers are looking to attract new traders as the ones that already have a live trading account and actually trade with it are less likely to participate unless the prizes are really big.
Increasing Clients Base
This way, there are always new traders opening accounts so commissions in the end are constantly going up.
Moreover, a demo account is taking place in real-time environment, with the demo accounts simulating the live environment so traders have the feeling that they are participating directly in the live trading arena. We all know it is not like that but the feeling of competing is somehow similar with the one when trading your own live account.
By trading in an environment that imitates the live one, the trader gains experience and when the step forward to trading his/her live account is being made, things are easier, or at least are supposed to be.
Before looking at any forex contest list though, it is mandatory to see if the competition is addressing to demo or live accounts. A competition with live accounts is much more complicated and has a lot of things to consider when it comes to prizes implicated.
For example, the traded volume is taken into account, the drawdown as well, scalability, risk settings, etc, and the winner is the one that performs on all these chapters, not only on the performance one.
Experience Gained
From a broker's point of view, the actual performance a client makes on his/her account is not that important. What matters the most is the fact that the client should be an active trader, ideally not keeping positions opened for a long time, therefore being a scalper, and to keep trading on and on, day in day out, week in week out, etc.
The aim here is to look for professional traders, namely traders that will end up doing this for a living and not traders that are looking to supplement their activity with something new in the hope will gain some more money.
These competitions are difficult to be planned and usually are announced way before the start. So one should not be surprised that he/she should start looking for the best forex contest 2017 competition as deadlines for subscribing are different from broker to broker.
As mentioned earlier, any forex context represents a good opportunity to become familiar with the broker's conditions and the trading environment, but there are some complicated tournaments with different stages, organized in the form of a forex championship.
These championships are formed out of different stages, for example every three months or so the trading accounts are restarted and everyone starts again from the scratch. After two or three times doing the same thing, the winners will be picked based on the overall performance on all the stages of the contest.
The best trader contest is difficult to be defined. It should have prizes attractive enough, conditions to subscribe and participate should be easy to fulfill, and the overall forex trading competition should offer an environment for the trader to strive and learn in order to survive in the live trading after the contest ends.
In reality, all things mentioned in the last paragraph should be valid for any trader that is doing this for a living in the sense that each trading day should be viewed as a daily forex contest. It is the only way to survive in such a competitive environment.