While people engage in online trading for various reasons, most of us pursue an ultimate goal – the profit. Even though day trading can yield high returns, it is obvious that the profits should be invested elsewhere to provide a steady increase of the savings. Our site mostly aims to educate you about the day trading, yet today we decided to uncover one of the potential fields for investments – eSports.
What are eSports?
Essentially, e in the word "eSports" stands for electronic. Hence, eSports is a word used to describe electronic types of sport activities aka cyber sport. Our older audience may, most probably, treat this niche just as games. Yet this is a big mistake. eSports is one of the fastest growing sectors. Let's explore the main reasons for investing in this industry.
eSports Ecosystem
eSports is a huge industry. In 2016 the industry has delivered over 500 million USD of profits and in the current year it is projected to double up in terms of profits, bringing a total of one billion to the companies operating in the eSports area. By the year 2020 one may expect the whole industry to be valued over 10 times than it is today. What are the main niches in the eSports industry? There are many. Starting from the professional teams, esports betting websites, various streaming channels, news websites, and going to as far as celebrity broadcasters. eSports is built with a supreme ecosystem around it, and the main advantage of it is that it is developed by the true enthusiasts of gaming, hence its quality is supreme.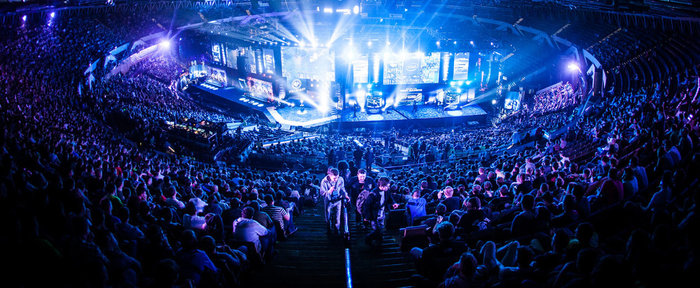 Millennials
The more you read about the modern investment tactics even on blogs of the best Forex brokers, the more obvious it gets that you should place your money into the products and services oriented for millennials in. While older generations still prefer saving for a rainy day and invest into big things like real estate, the youth is the generation that makes a lot and also spends a lot. Gaming has been very popular with the youngsters and it is only projected to grow in the foreseeable future. The hardware and the software changes rapidly, yet one thing is for certain – millenials love gaming.
The Government
Everyone understands that investing long-term is only a good idea when your investment is backed up not only by the trends, but also by the governmental policies. And this is actually where eSports gets lots of support. Recently, a few countries in the Nordic region have introduced CyberSport classes in their schools. This means that some countries already start seeing eSports being equal to real sports. Hence, in the future we should see even more people looking into professional gaming.