What a Good Broker Stands For
Trading Forex as a retail trader can be done using an intermediary, and that intermediary is the forex broker. Forex market is so liquid and big that it is virtually impossible for a retail trader to access it without the help of a middleman, namely a forex broker.
Having said that, everyone wants to know what are the best forex brokers as trading is a risky business on its own, without having to worry about the broker you open an account with.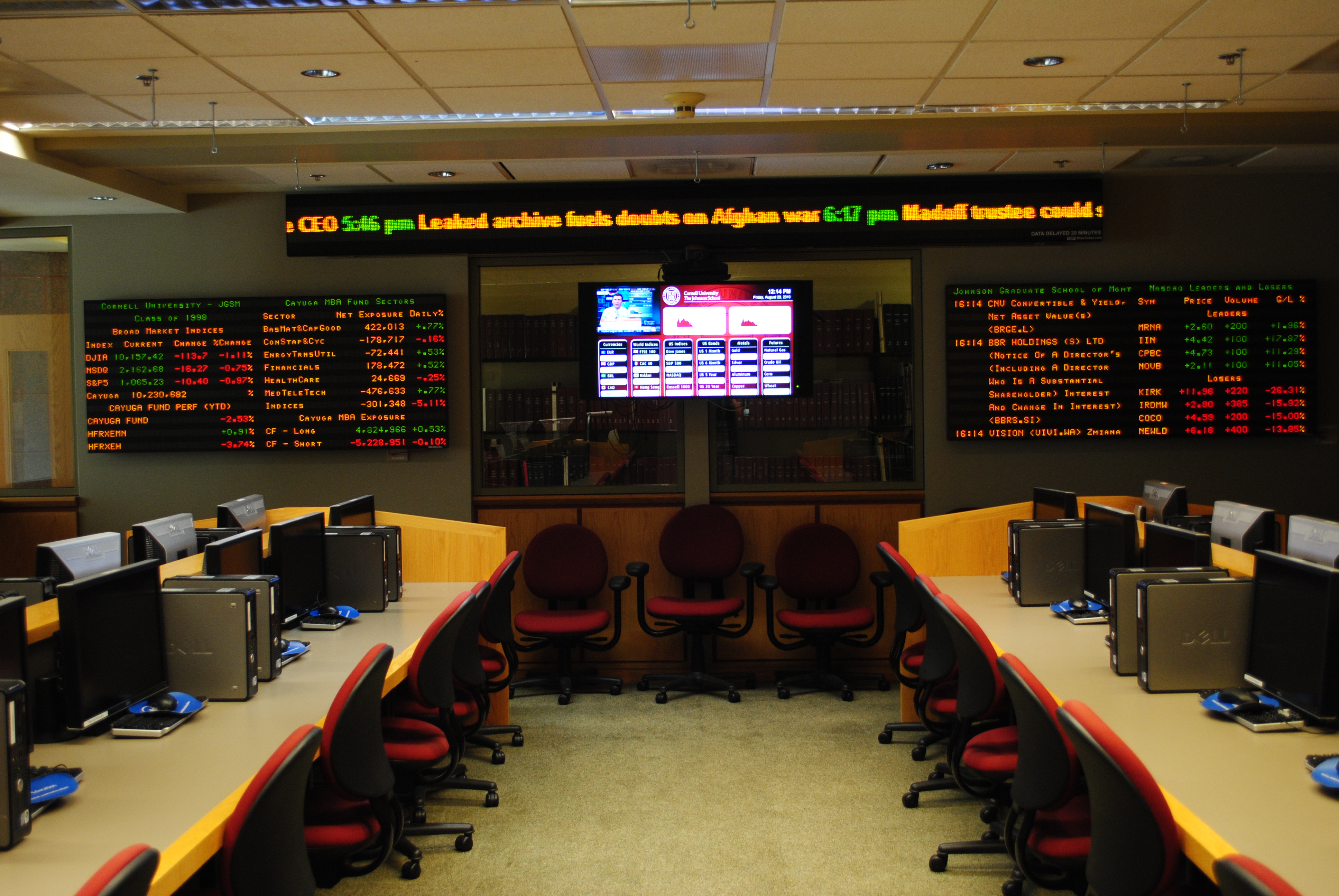 Regulation
The most important aspect that differentiates brokers is whether the broker is regulated or not. Regulation is like a safety net for trader's funds and in the case, something goes wrong with the broker, like going bankrupt, etc. If the broker is regulated by a financial authority, like the FCA (Financial Conduct Authority) in the United Kingdom, then this authority will intervene and solve any issues regarding clients fund with the respective broker.
To pass the strict criteria required to be regulated, best forex brokers invest a lot of money and resources as they know that the only way to attract serious clients is being regulated.
Having a financial authority regulating your business is being recognised for being a trustworthy forex broker, and this matters extremely when it comes to choosing a broker to trade with.
Read our reviews and find out which Forex broker is the best for you!
| Brokers | Licences | Min. Depo | Leverage | Action |
| --- | --- | --- | --- | --- |
| | CySEC,ASiC | $25 | 1:400 | Review |
| | CySEC | $25 | 1:200 | Review |
| | CySEC | $100 | 1:400 | Review |
| | CySEC | 0$ | 1:100 | Review |
Segregated Accounts
Usually regulation comes hand in hand with segregation of trading accounts. Offering segregating accounts is something any trader should look for when picking a broker. This means that the broker will not use the money one is depositing for other purposes (like paying other people's withdrawals). Instead, the money is segregated with a bank, and the broker earns from commissions.
Top rated forex brokers are very careful what kind of leverage they are offering to their clients. Because the forex market is so big, one needs a lot of funds to be able to access it. Not the case if you are trading with a broker, as by offering different leverages, the broker gives you access to the most liquid market in the world.
It goes without saying that the bigger the leverage, the bigger the risk of losing all the capital invested, and this is something to be found in every risk disclaimer on any forex broker website.
Leverage
A normal leverage is considered to be anywhere between 400:1 and 500:1 but asking even a bigger one. Best online forex brokers though are not exceeding the 500:1 mark as trader's funds are important if they are to make a living through commissions. It means that the more the trader trades, the more commissions the broker makes.
Some brokers go so far that are not allowing leverage bigger than 400:1 for the same reasons like the one listed above, and this is one thing that differentiates forex trading brokers. To be clear what leverage means, one should imagine that for every one USD/EUR/GBP, (or whatever the currency of a trading account is) deposited with the broker, one can move up to 400 times more money if the leverage of the trading account is 400:1.
Trading Platforms To Use
Trading platforms are another sensitive subject in the sense that best forex brokers will always strive to have the best trading platform. The most popular trading platform is the Metatrader with its two versions, Metatrader 4 and Metatrader 5, and there are very few brokers that are not listing it under the trading platforms offered.
Customed Trading Platforms
However, there are brokers that are developing their trading platform that offers different indicators and performs differently than the Metatrader for example. These brokers usually have bigger commissions as they need to cover the costs of constantly upgrading and developing the platform, but it is also a sign that the broker is a serious one and most likely it is on the top Forex brokers list.
Living in a digital age, it means trading platforms should adapt to smartphones as well, and this is a must when it comes to mobile trading platforms as well. There is virtually no broker out there that is not offering the possibility to trade on a mobile device. If there is any, then it is not part of the trustworthy forex brokers group.
Typically traders are looking for the most reliable forex brokers when deciding to get involved in the forex market and in a way it is only normal. But trading changed a lot in the last years as online trading allows retailers an easy access to the forex market.
New Technologies
New technologies are being invented and developed quite fast, and execution becomes more performant with each and every new invention. To give you an example, there was a time when the spread on the EURUSD pair was no less than three pips, when now, with technologies like ECN (Electronic Communication Network) and STP (Straight Through Protocol), the spread can go as low as 0.1 pips for the same pair.
This allows for faster execution, and the trader is no longer receiving requotes when trading at the market.
Best forex brokers for beginners are the ones that give traders access to educational resources, like free webinars explaining trading concepts, video analysis explaining technical and fundamental factors that influence trading, etc. This is important as traders gain more confidence Forex is not that difficult and with the right time invested in learning, profits can be made.
One thing that can be different from broker to a broker is the instrument list offered. They are pretty much the same, being grouped in different categories like majors, minors, crosses, etc. What makes a difference between a good broker and one that aspires for the top forex brokers 2017 for example, is a broker that offers other trading instruments on top of the classical forex pairs.
Instruments Offered
Such instruments are CFD's (Contracts For Difference), digital currencies (Bitcoin, etc.), commodities other than the classical gold and silver, as well as indexes from around the world.
A currency pair is having a bid and an asking price, and this means that if one wants to go short the EURUSD for example, it is selling the pair at the bid price, and when wants to go long on the pair, it is buying the pair at the ask price.
There is a difference between the bid and ask price, and that is being called a spread. As a rule of thumb, the stable the spread, the most reliable the forex broker is, as there is nothing more negative from a trader's point of view that spreads that go wild randomly.
This is a plus and a must for traders looking for best forex brokers for scalping. Using scalping as a trading technique means the trader is going for small gains in the shortest time possible. Having stable spreads means these small gains are not affected and therefore represent a plus for a broker.
How To Stimulate Trading
In order to stimulate traders opening a trading account, many brokers are offering bonuses on the first deposit, or they have different promotional campaigns during special dates in the yearly calendar. These bonuses are intended to offer a trader the incentive to open an account and start feeling what trading is as it is well known that one is depositing more than once when starts trading.
Additionally, they offer no deposit bonuses that should allow you to test real trading platform and start your trading without money. Also, some of the brokers offer Forex contests or championships, that will boost your real account if you win them!
Funds Safety
When it comes to best forex brokers for large accounts, one should look for the upper limit of the segregated accounts offered. For example, if accounts are segregated up the fifty thousand, it means that in the case the broker is busted, only that amount is guaranteed by the financial authority.
However, there are brokers that offer guarantees for larger amounts, and if you ever are trading with more than fifty thousand (this is the normal amount guaranteed), you should look for such brokers.
In order to do that, one can start by reading top forex broker reviews or to look for the brokers eligible to be in the top forex brokers 2017.
Reputation
Off all the things mentioned above, there is none that important as reputation. A broker with a bad reputation will have a difficult time finding new clients and in the end, will be forced to leave the business.
To avoid a broker with a bad reputation, try to look for advice in trading forums and learn from other people's experiences as this is an important way to avoid partnering with a scam firm.
Usually, such a broker is not regulated as it cannot pass the regulation requirements and it is not making its way on the top 10 forex brokers list.
Top fx brokers can be found when looking for best online forex brokers, though, so the process of identifying a good broker should not be that difficult.
Considering all that is covered here, it is virtually guaranteed that you have all the right information to find a broker that suits your trading style and needs.